Know the Truth.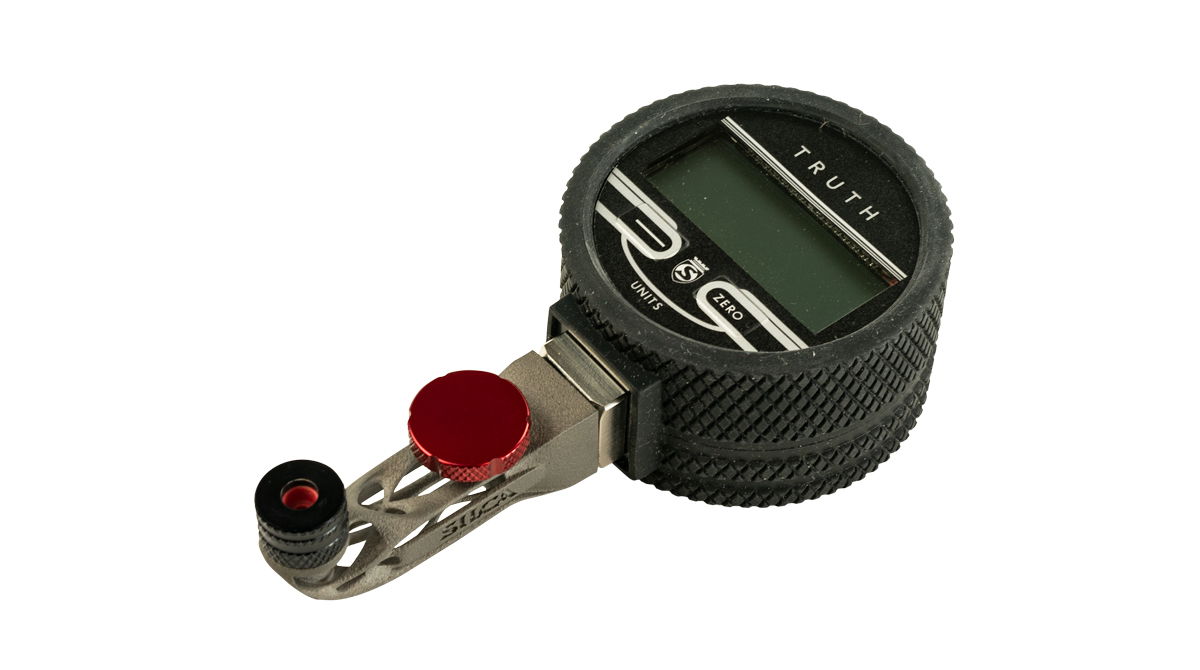 Going all the way back to Cancellara's 2010 Paris-Roubaix victory, an inner circle of WorldTour mechanics have kept a secret. Until now. That secret is the use of a hyper-accurate pressure gauge hand-built by Josh that guaranteed the most accurate and repeatable tire pressures for the world's most demanding events. These coveted gauges have been used in more than 100 WorldTour victories and includes another five Paris-Roubaix wins.

This gauge is known to all as the 'TRUTH' and SILCA is thrilled to bring it to market for all and not just a select few WorldTour mechanics. Each TRUTH starts with a 100% USA made digital pressure gauge. These gauges are temperature and humidity compensating using only the finest medical grade 316L stainless steel, wetted components and sensors for a lifetime of trouble-free use. The gauges
use a custom sensor calibration, where each gauge is calibrated to the perfect accuracy at 30.000 psi. This guarantees 0.2% accuracy between 0 and 60 psi with accuracy drifting to 0.5% at 100 psi and 1% at 200 psi.

This sensor curve fit is unique amongst digital gauges, all of which have slightly non-linear behavior over their full-scale reading. By calibrating to 30 psi instead of 0 psi, we are able to produce much higher accuracies at low pressures than traditional designs.

Each TRUTH is further fitted with a 6AL/4V 3D printed titanium body and aluminum twist style bleed valve, which is capable of bleeding air as slow as 0.1 psi per minute. 3D printing also allows the internal air passage to be only 0.5mm diameter requiring minimal air to activate the pressure sensor. As a result, the TRUTH only loses 0.1 psi per reading in a 25mm tire at 100 psi compared to as much as 5 psi per reading in other designs.

The TRUTH is encased in a molded high-impact silicone rubber housing and uses a single 9V battery (included). The gauge has auto shut-off after 20 minutes and a 1200 hour battery life. Temperature range 30 to 120°F (-1 to 49°C).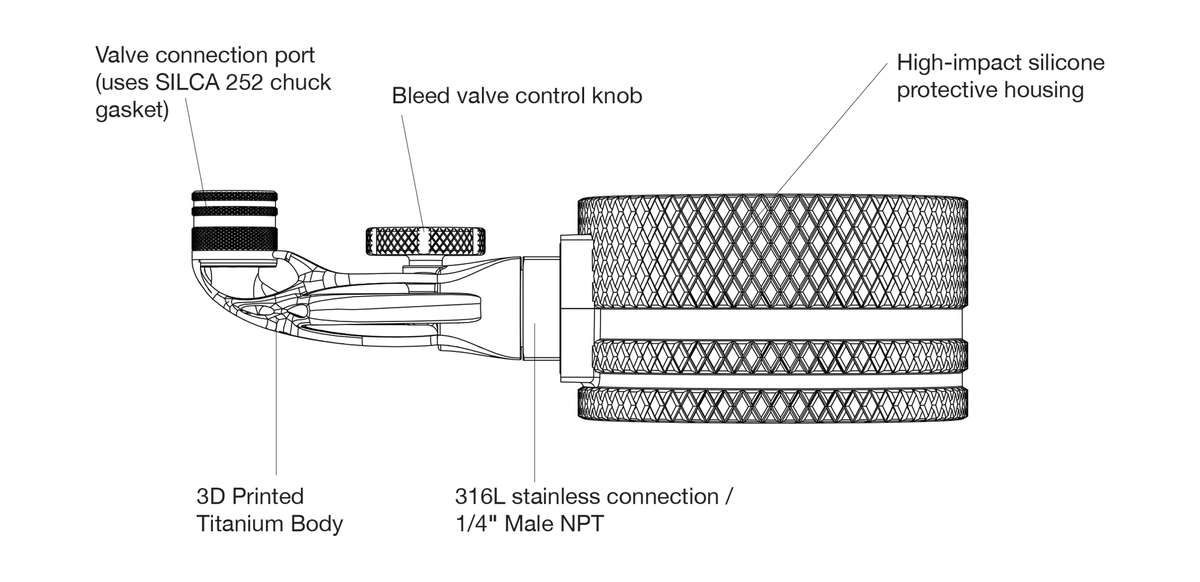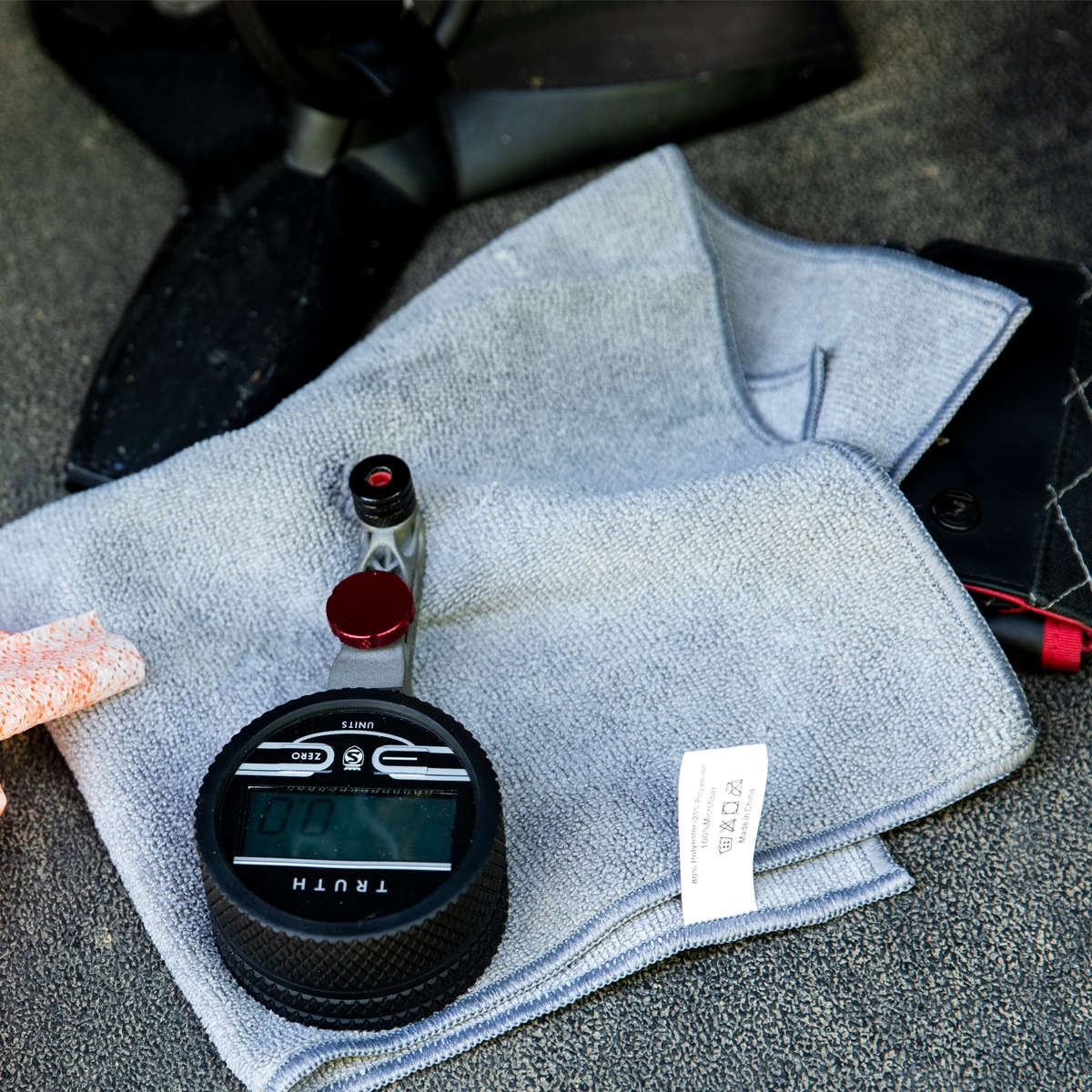 The Facts:
Accuracy: 0.2% between 0 and 60 psi,
0.5% up to 100 psi, and 1% up to 200 psi
Ergonomic 3D printed body & airway
Flow dial for precision control
Large digital display with variable units
9V alkaline battery, included
20 minute auto shut-off/1200 hour battery life
Weight: 7.8 oz / 221 g
Presta compatible only
Gauge Partnership: Dwyer Instruments USA
Made in USA