I want the best
without much effort
I want the best of everything
without removing my chain
I want the lowest wear + friction...chain master
I want to protect my chain life or e-bike
Choose The Best Chain Lube For Road, Gravel, or MTB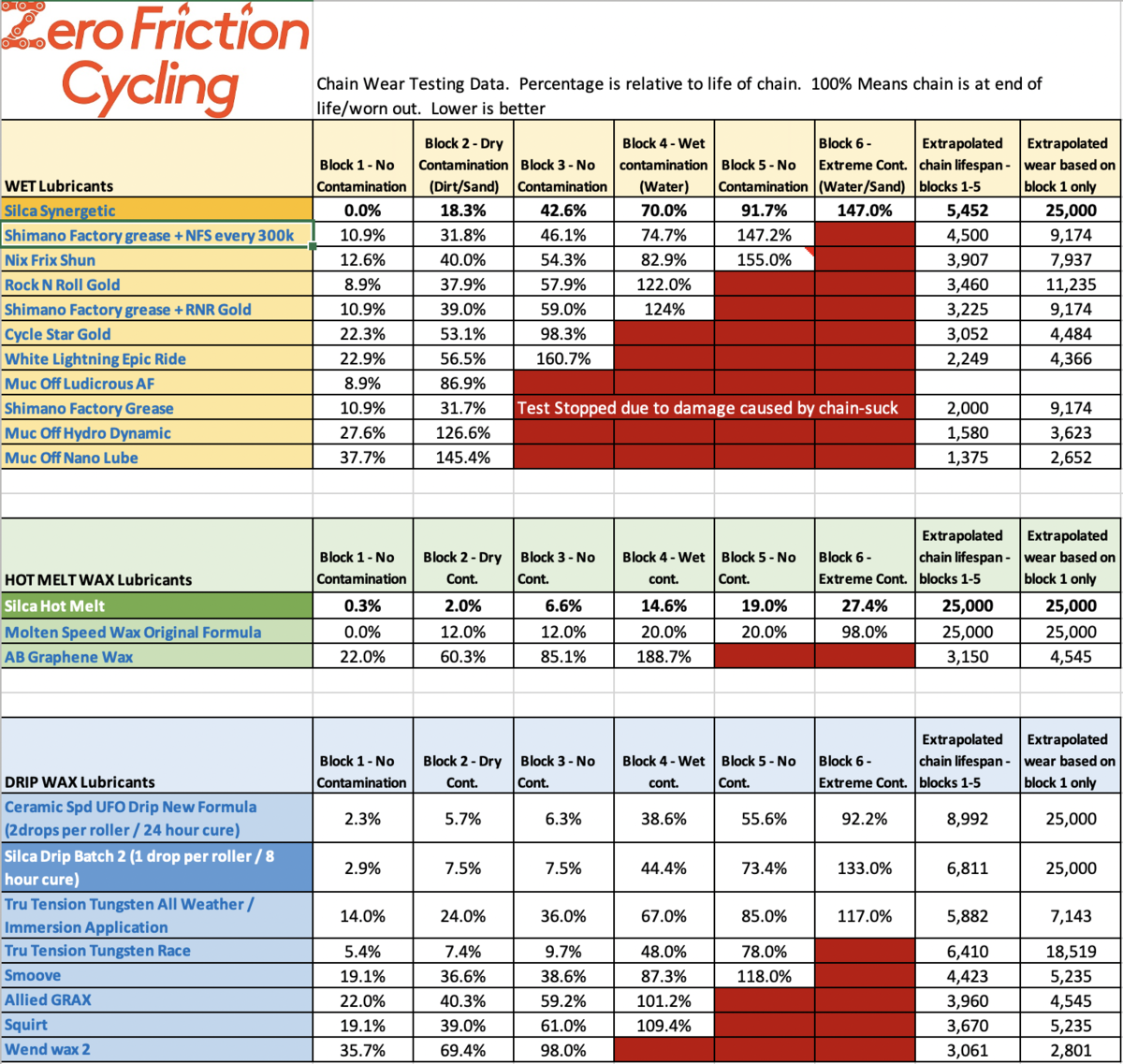 Interpreting the results Zero Friction Cycling Test Data


ZFC testing occurs in 6 blocks,Results are given in wear % of chain life
0% equals No Wear and 100% means chain is at end of life.
Block 1. 1000km Dry riding at 250w, to test penetration/coating ability of the lube
Block 2. 1000km Dry contamination, chain is sprayed with sandy loam while riding to assess contamination resistance
Block 3. 1000km Dry riding no contamination. This tests whether the lubricant retains the contaminants or can clear them
Block 4. 1000km Wet riding. Chain sprayed with water to test water resistance
Block 5. 1000km Wet contamination, chain sprayed with water and sandy loam
Block 6. 1000km Extreme we contamination, chain is sprayed with water and 2x sandy loam contamination mixture.

The test is designed to replicate real world situations to help you choose the best chain lube for your bicycle. Up until 2020 only 1 lubricant had made it through all 6 test blocks below 100% wear, and 95% of lubricants tested fail the test before reaching block 6. SILCA WS2 technology has produced lubricants in all 3 lubricant type categories which make it to block 6 including the current all-time test winner, SILCA Secret Blend hot wax which has beaten the previous record holder by nearly 4x!
(Please note, there is no 'Dry Lube' category. Dry lubricants test poorly in efficiency and often will not survive to Block 2 of testing. These lubes tend to be mostly solvent mixed with dry lubricant powder and are both environmentally harmful as well as fast wearing and inefficient.)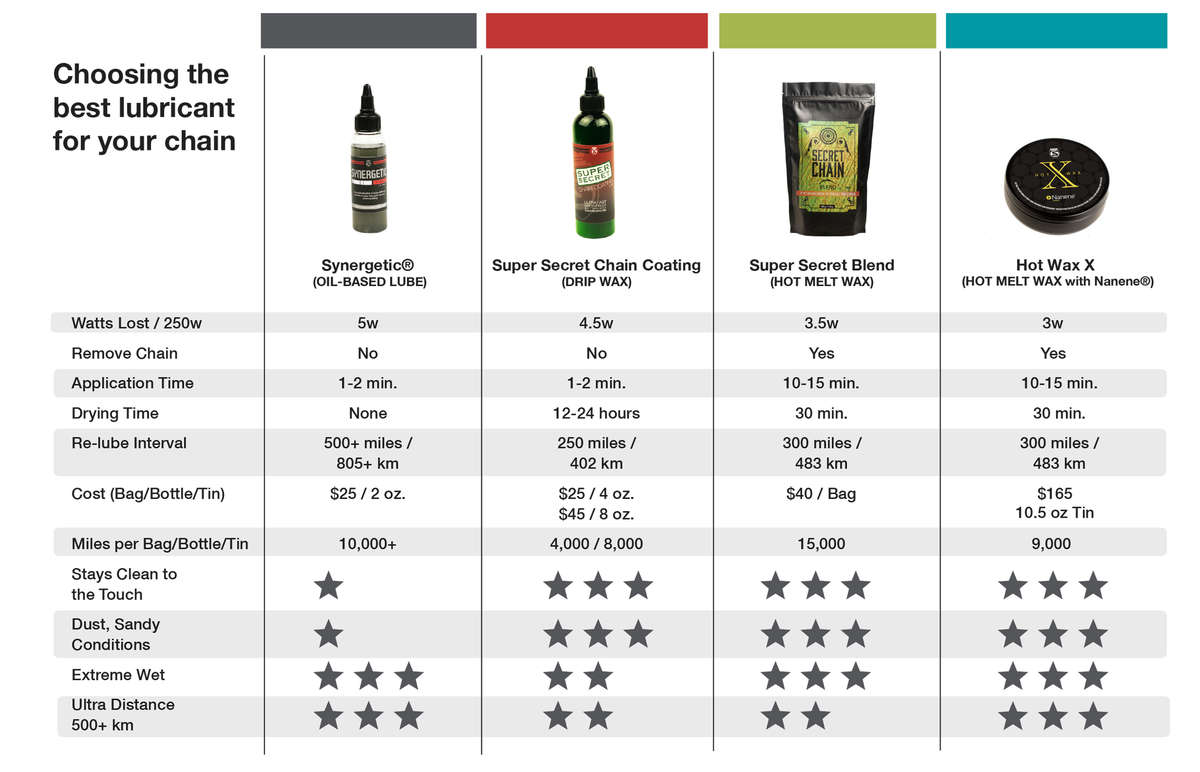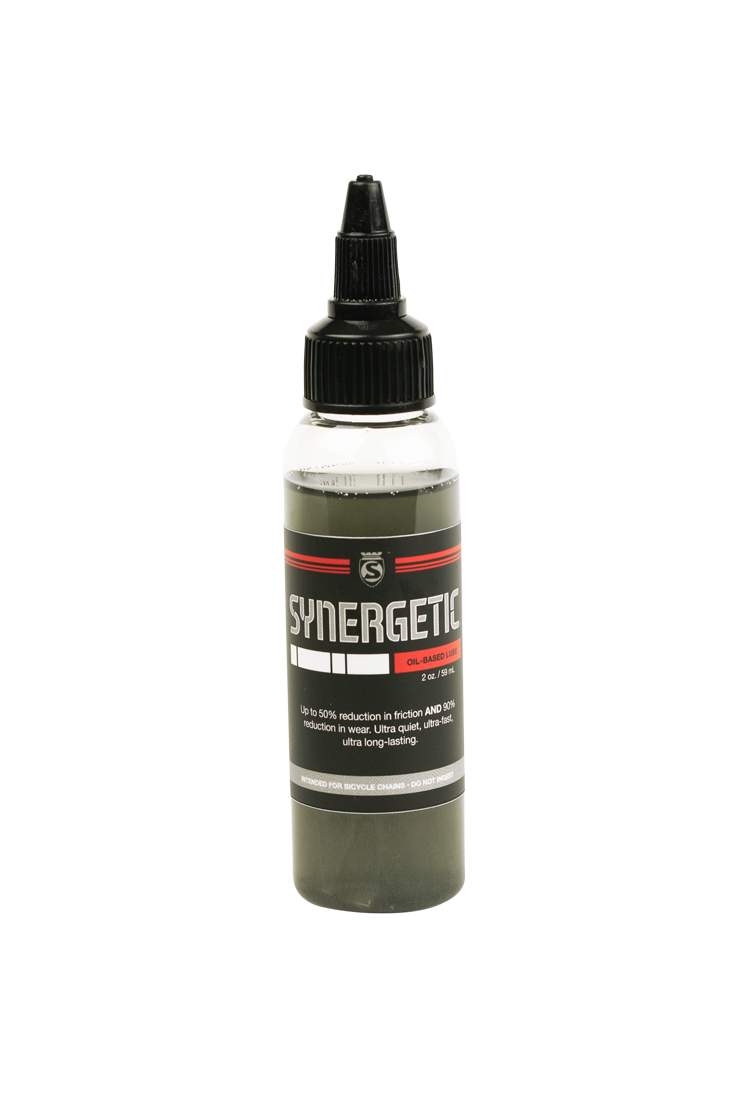 World's Fastest, Longest Lasting, Lowest Wearing Wet Lube (According to ZFC Lab)
Quick apply and go formula
Can be applied directly over factory lube
The ONLY wet lube to record 0.0% wear in ZFC Test
Longest single application life of any wet lube
Wipe off chain to start and re-apply as needed
Perfect for ultra distances and extreme weather
Precision applicator tip for less mess, better control
No need to cure after application
Fastest traditional chain lube ever tested
Interested in the science of Synergetic? Click Here
ADD TO CART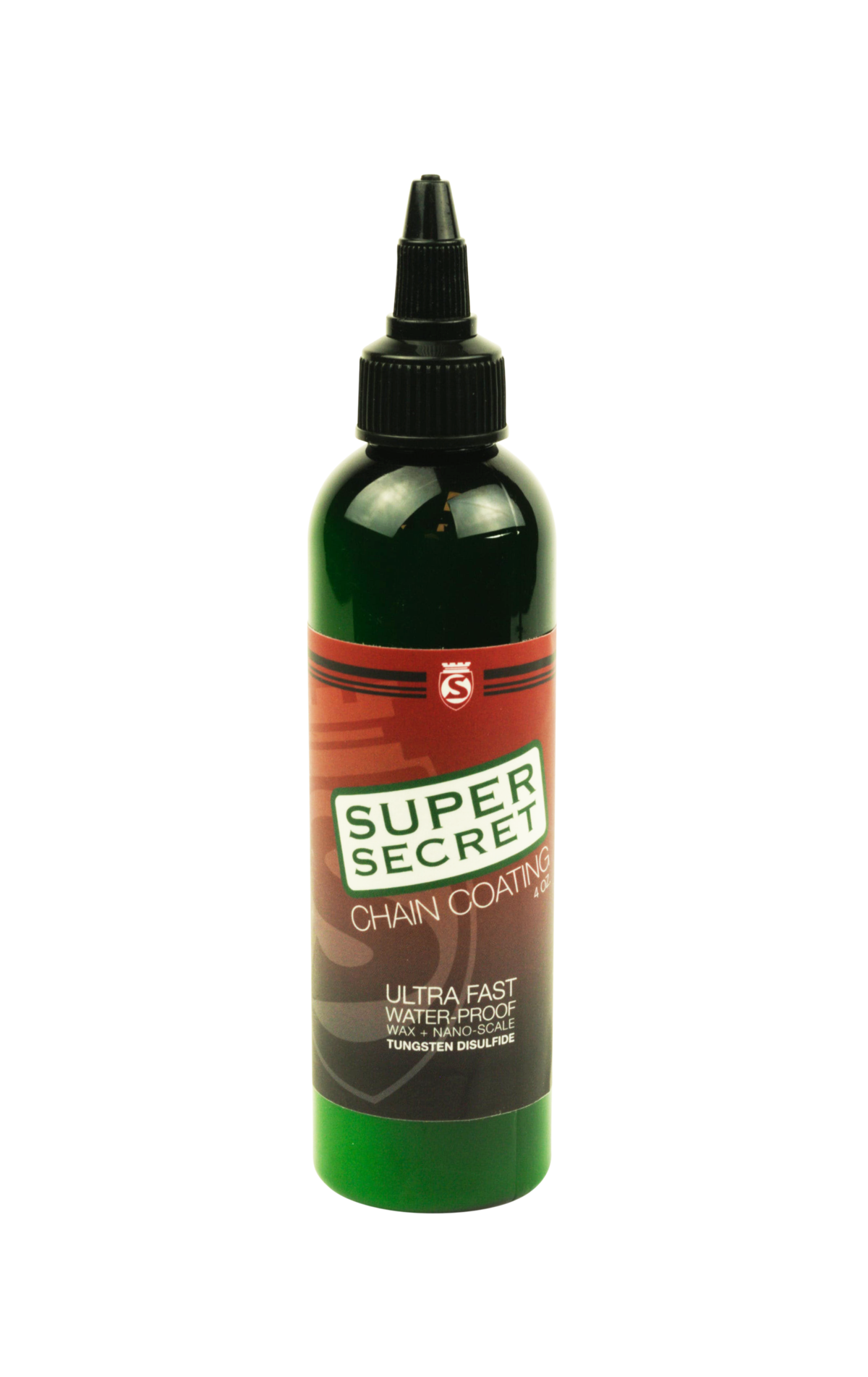 Ultra Fast Chain Lube without chain removal
The first drip coating to fully penetrate the chain when applied on the bicycle!
ZFC says: "Ground breaking, the first drip coating to fully penetrate the chain, solving the problem of Squirt, Smoove, Tru Tension and even AB Graphene all of which need to be immersive to fully function. At the time of writing, SuperSecret has the lowest ever block 1 wear rate!"
ZFC also says: "The lowest dry contamination rate recorded to date, nearly no dirt can penetrate the chain making SuperSecret an excellent choice for gravel or Mtn riding, and it remains incredibly clean."
Dries to hard, slick coating that repels dirt and dust
Environmentally friendly: NO PFAS, NO VOC's
Stays clean to the touch
Cleanest drip chain lube available
3 Size options including immersive tub for application
Need a deeper dive into the facts:

Click Here
ADD TO CART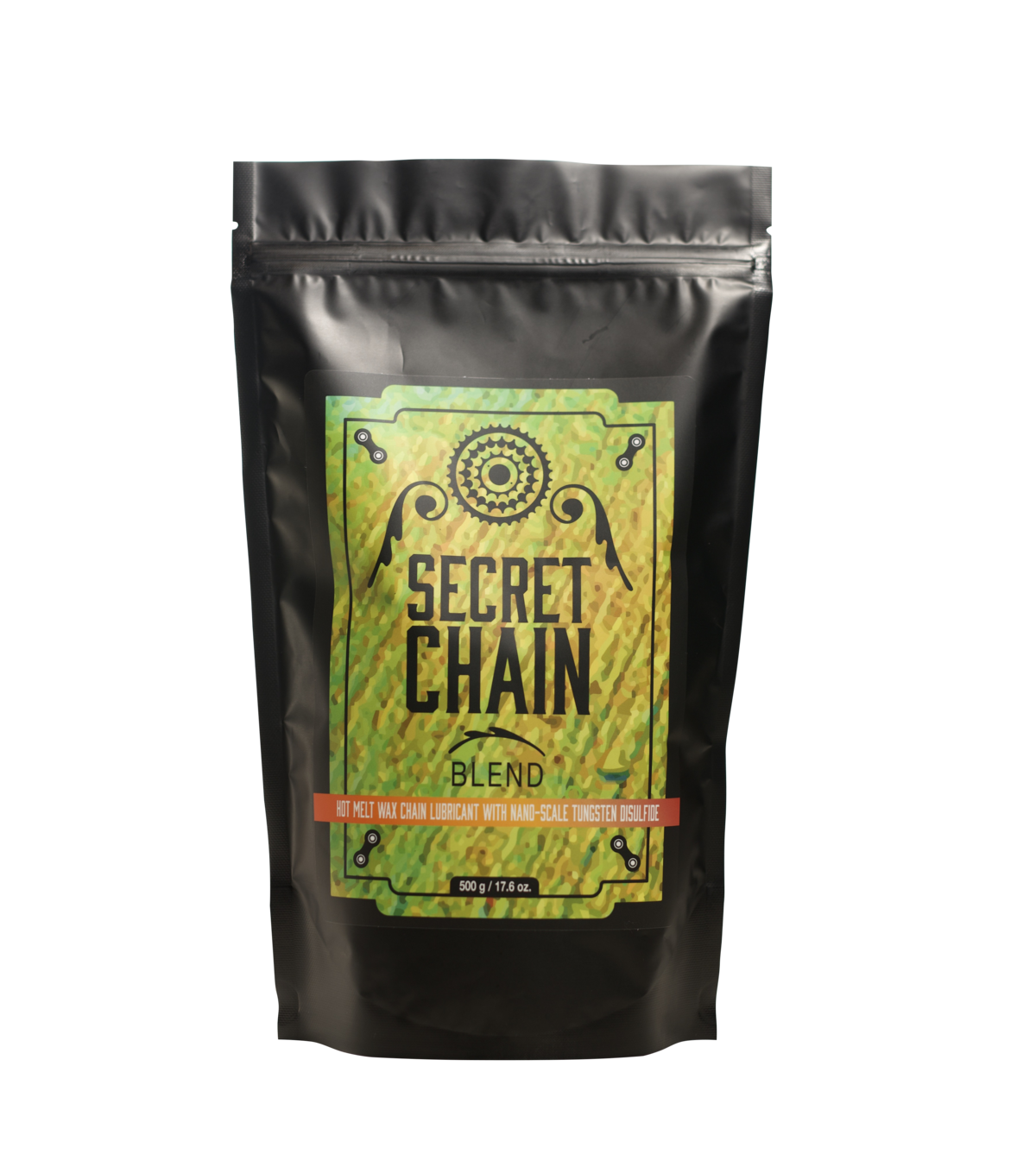 The World's Fastest Chain Lube
Lowest friction and lowest wear ever recorded in testing
ZFC Says: "At the end of 6000km of testing this smashes the previous test record by nearly 4x, simply astounding! We never imagined such a result was possible."
Lowest wear on the chain and drivetrain
Ultra quiet running.
Used by ProTour teams, World Champion Triathletes, and Olympic gold medalists
Top off with Super Secret Chain Coating when needed
Perfect for gravel (dusty and/or sandy rides)
Chain may be waxed inside the packaging if you do not want to dedicate a crock pot to the process!
Environmentally friendly: NO PFAS, NO VOC's
Want to read more? Click Here
ADD TO CART
Ultimate Longevity
Quick apply and go formula
Can be applied directly over factory lube
Specifically formulated to handle high torque demands
Extend the life of your chain on standard or e-bikes
Wipe off chain to start and re-apply as needed
Perfect for ultra distances and extreme weather
Easy to apply tip
No need to cure after application
Best wearing oil based lube ever tested
Interested in the science of Synerg-E? Click Here
ADD TO CART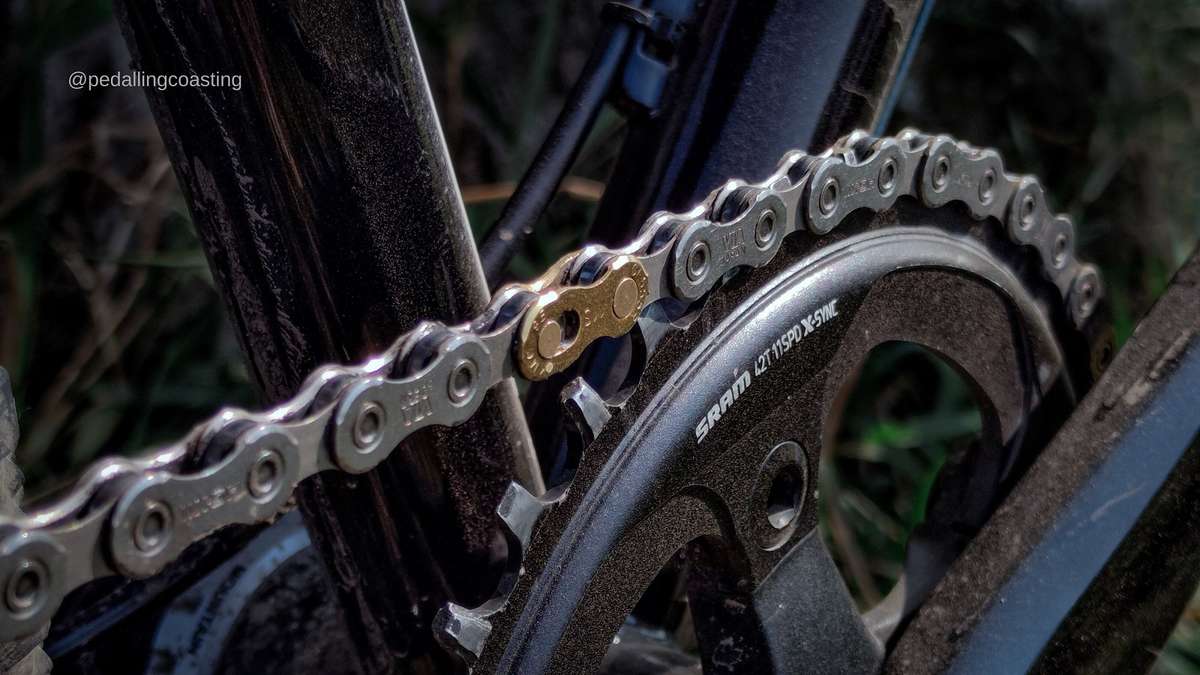 Chain Friction Explained
We know there is friction in our chain, and we can use a good chain lube to help minimize it. Check out this blog post for more information.
Learn More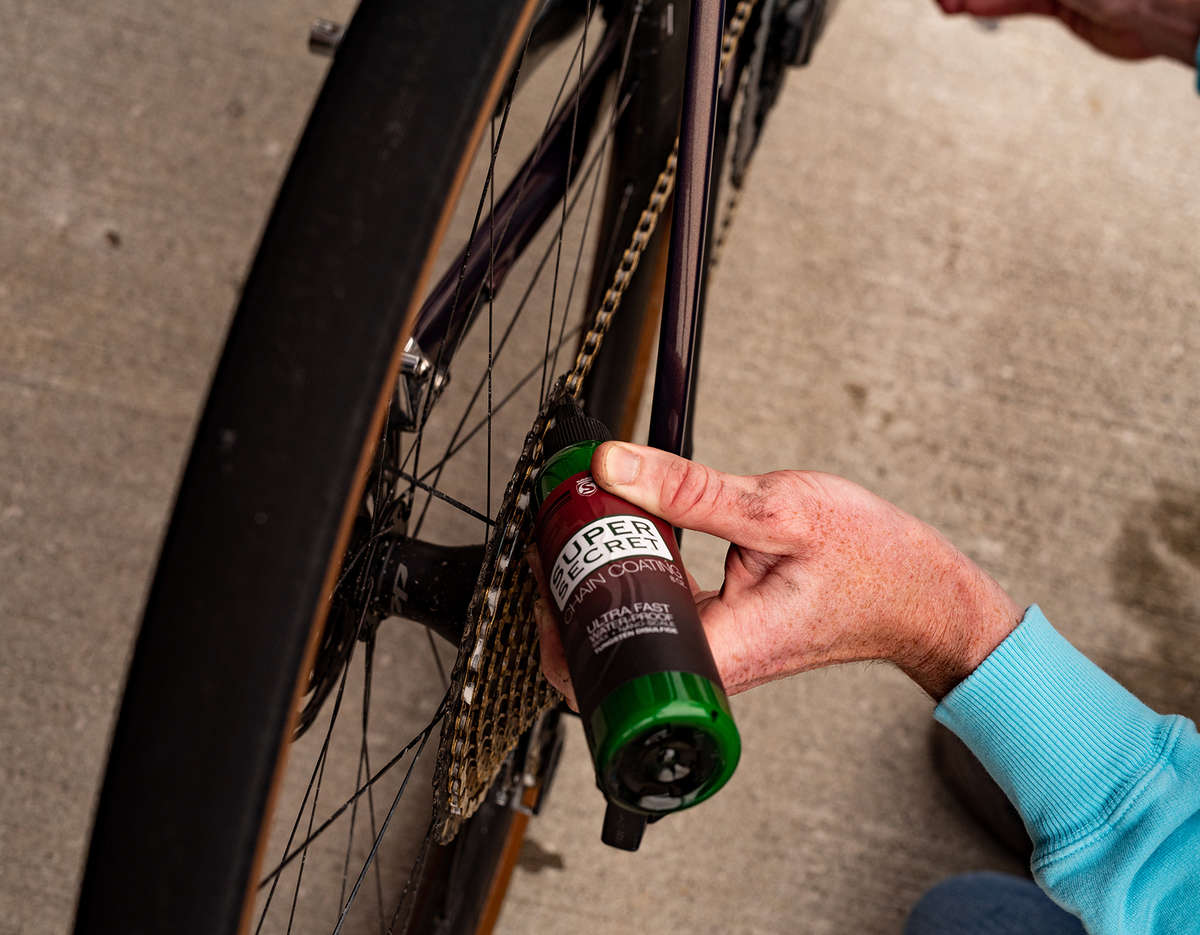 What Type of Chain Lube is Best for You?
Choosing the right type of chain lube can make a big difference in your ride. It effects everything from noise and cleanliness to efficiency and drivetrain longevity. Everybody who has been around the sport for a while has their preferred type of chain lube but might not even know why that is what they use. Unfortunately a lot of people are getting this decision wrong because it is based on opinion, rather than based on any kind of research or technology. This blog post dives into where we think each type of lubricant belongs and the benefits and drawbacks of each.
Learn More